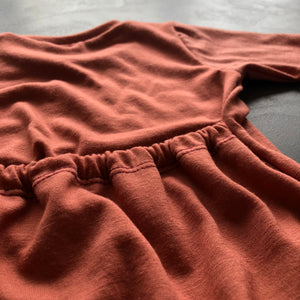 Must Have
"This is the best designed, the softest and the nicest piece ever. Our newborn looks so comfy in this sleepsuit and it's been a game changer for night time nappy changes. Wish we had only these in our wardrobe, will be definitely getting more in next sizes."
Zuzanna & Bart, first time parents
Sleep Suit
THE MOST PRECIOUS PYJAMAS
"Our daughter has been wearing these beautiful red-clay pyjamas for three months now and they are the best pyjamas we have had for either of our children.
They are so beautifully made, in the most soft, durable, gorgeous coloured merino.
I am comforted knowing that our baby is wrapped in natural, temperature-regulating, moisture-wicking merino.
They will also last such a long time - stretching with her as she grows.
I literally could not recommend these pyjamas more highly. They are fantastic. 10/10! 💗"
Anna
Baby Pyjamas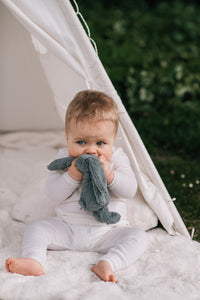 PERFECT BABY HAT
"The hat is so my favourite thing ever - I know that under a hood he won't get too hot or when I am baby-wearing he won't get too cold - it's perfect!"
Brenda
Baby Beanie
Merino Dot Baby Blog
---
It's no secret that I love merino wool and I also love sharing why with all parents! Studies show that wearing merino helps babies sleep better, deeper and longer. This...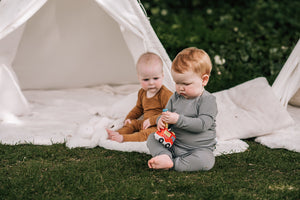 About Merino Dot Baby
Merino Dot Baby was started to share the magic of merino with you as a parent.
Hi, I am Emma and I was amazed at the difference in my son's sleep when he wore his merino pyjamas for the first time. It was such a noticeable difference. William has always been a good sleeper and it was still a real game changer!
Read more
Values
I want to make a difference to families, the same way Merino Wool made a difference to mine. So just for you, I'll pass on my greatest secret to a happy soundly sleeping baby…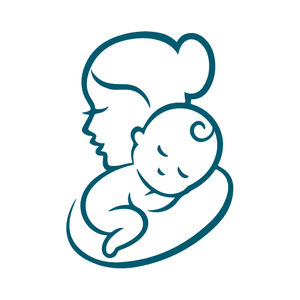 Comfort
Give your children the gift of super soft, comfortable, breathable clothes all year round.
Oh, I've been there when the sleepless nights come!
But there's no need to worry, as Merino Wool does all the hard work for you & your baby.  
Merino Wool provides comfort for your wee one all night long, by naturally regulating your baby's temperature. 
It isn't a restricting or hot fabric, so your baby has the safety & freedom to move, leaving your child cosy, snuggly & warm all night long, enjoying longer, deeper sleep. (Resulting in a better night for you too)!
You can be rest assured that our Merino Wool products are sensitive on your child's delicate skin & even help soothe eczema, rather than irritate the skin like other itchy fibres.
Merino Wool is lightweight, breathable & warm, so you can layer up all year round, making it perfect for all your fun family activities!
High-Quality
Being a mum, I want to give you peace of mind through our products at Merino Dot Baby.
There's a reason I use premium, Merino Wool. There's a reason it's nature's super fibre. 
Merino fabric is naturally stretchy & recovers its shape easily, making it durable & long-lasting - as well as super easy to dress wriggling babies & toddlers!
So whether it's a base for winter layers, soothing sleepwear or for playtime wear at home - I know your wee dots will be comfortable throughout every season!
I'm proud to craft the highest quality clothes while giving you the best customer service possible. I do this by offering a free repair service to ensure our garments stand the test of time & are built to last. 
This means you can hand-down our products as a gift, so generations of your family can enjoy the magic of Merino Wool too!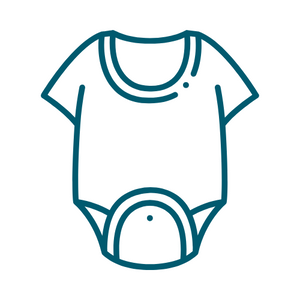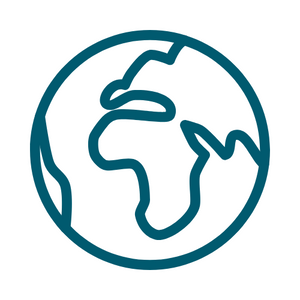 Eco-Friendly
When you shop at Merino Dot Baby, you're investing in a small business & the world's leading ethical wool.
I only use premium ZQ Merino, which is the leading ethical wool in the world, due to its certification that protects animal welfare & has the highest environmental standards.
Merino Wool is 100% natural, sustainable, renewable & biodegradable. Making it not just kind to your kids, but kind to the planet they will be growing up in years to come.
My Slow Fashion garments are made to order. Due to small batch production, this produces less waste. I even handcraft your baby's garments with love using renewable energy in my wee studio in Scotland!
I'm committed to developing Merino Dot Baby designs to ensure they last longer, giving your childs clothing longevity so you can buy less over time.
Merino Wool is nature's best natural fibre, as there are no harmful chemicals. 
Our Merino products are hypoallergenic & have natural antibacterial, anti-odour properties, which helps keep your baby's delicate skin clean, healthy & free from bacteria. 
(Which means less machine washing for you & the planet too)!
The products at Merino Dot Baby are lovingly crafted by me for your little one, as my gift to you.
- Emma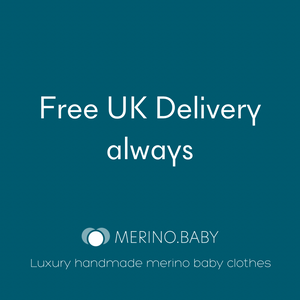 Why I have free UK delivery - ALWAYS!!
I want you to know what you are paying and that there are no surprise costs for you at the check out.
When I buy something online I think about and mentally accept the price when I add an item to my cart. And feel a little disappointed when a delivery fee sneaks in at the end. Even when I know about it. ☺️ How about you?
Orders over £100 are sent next day delivery by 1pm. This also means your order is visible along the way! Orders under £100 are sent first class, so they get to you as quickly as possible too.
Shop Now